Software
for your company
We produce make-to-order softwares. Our dedicated solutions are used in wide range of industries, bringing constant profits to clients. Find out how do we work.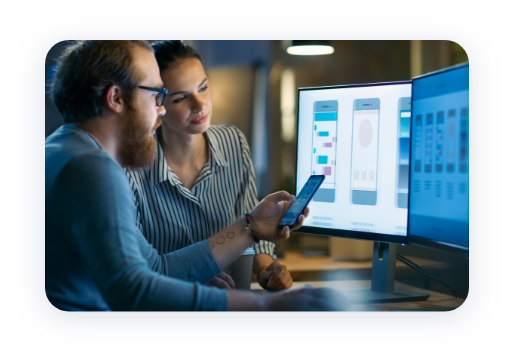 We create softwares for companies dedicated to mobile platforms such as iOS, Android and Windows Phone. We design function, training and entertainment applications, integrated with for instance a database server or Facebook.
We design applications and systems available from any computer by just access to browser. We provide the right server architecture which gives the greatest flexibility when using in increasingly more mobile business environment.
DISCUSS YOUR PROJECT WITH US
Let's meet on free consultation
Fill in the contact form and get to know the offer for Your organization