We use our experience, trends and knowledge of technology in order to help our clients find their competitive advantage. We build strategies for future that are based on hard data from the past.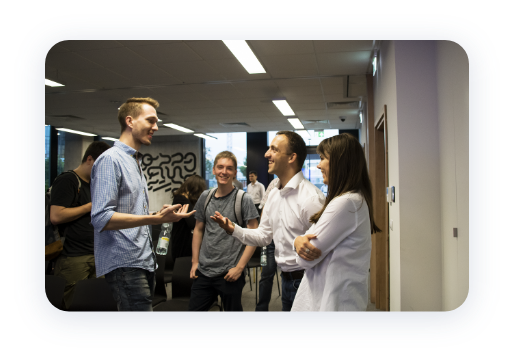 Sharpeo experts will research Your goals and afterwards they will design a strategy for You. Throughout close cooperation and workshopping manner of work, Your digital transformation plan is accesible on hand. An impulse is sometimes needed to make the necessary change.
Innovations implementation
Innovation is closer than You think. Common sense in use of digital tools and effective management of available resources from day by day may bring substantial benefits for the entire organization.
In Sharpeo, we are close to technology. While executing real life projects, we take into account trends and possible current innovations ways of development in such areas as Artificial Intelligence, Data Science or Blockchain. We present available scenarios tailored to Your Digital Transformation.
Technology > Innovation > Business
The experience which brings profits
At Sharpeo, many years of constant cooperation with business clients gave us a deep awareness of the requirements to be met obligatory in order to effectively optimize business processes.
How to prepare to unknown?
Which type of cloud should I choose? Software as a Service, Infrastructure as a Service, Platform as a Service or maybe Outsourcing? We show pros and cons of solutions to enable our partners consciously make the best decision.
Do you need a consultation?
Fill in the contact form and get to know the offer for Your organization.